TAKE ADVANTAGE OF 5% AUTOMATIC DISCOUNT ON YOUR FIRST PURCHASE!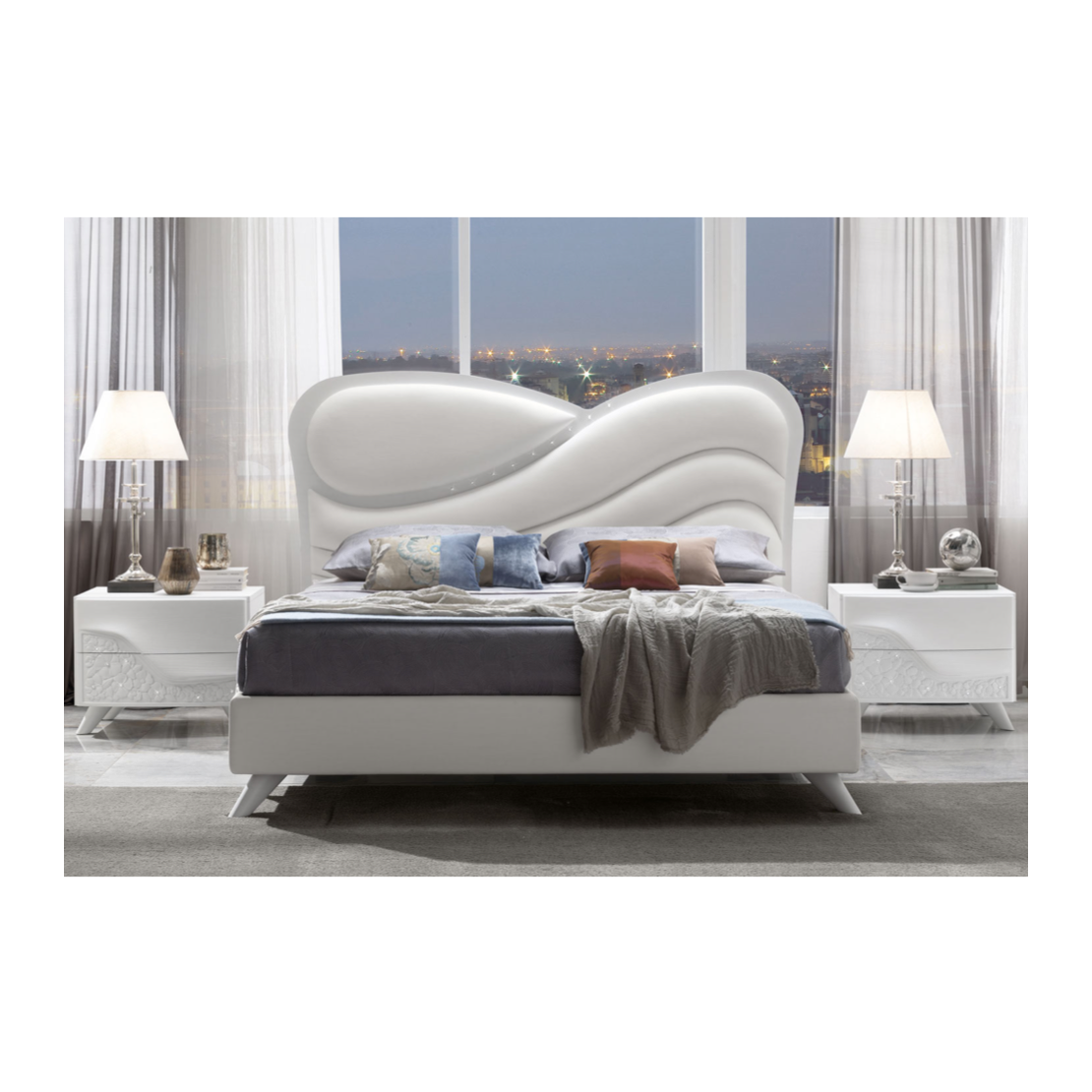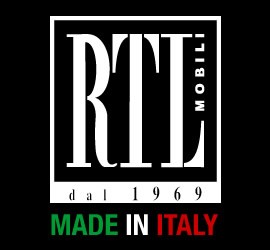 SOGNO Full Size Adult Bedroom Set - RTL
SOGNO Full Size Adult Bedroom Set - RTL
Make yourself happy with a full size designer adult bedroom that looks like you...
Magnify your bedroom with this SOGNO - RTL furniture set able to overcome the transience of fashion and become a timeless style.
Considered to be a room dedicated to sleep and relaxation, the bedroom deserves to be furnished with comfortable, practical furniture that reflects your image.
The SOGNO full size adult bedroom set includes:
1 Queen size Bed - 1 Dresser - 2 Nightstands - 1 Wardrobe - 1 Mirror
White eco-leather finish.
Handcrafted furniture - Made in Italy.
Approximate times of 4 - 5 weeks for production.
FASHIONS PASS BY, STYLE REMAINS
It takes wisdom, sobriety and balance for design to produce a look with a bold, distinctive character. The forms and signs, the colors and even the most minute details of the Cocò collection are the tools used to create a solidly original collection, one able to overcome the transience of fashion and become a timeless style.
To be irreplaceable, we must be unique
In times when the spread of imitations seems to overwhelm any attempt at uniqueness, Cocò stands out as a fine example of stylistic originality, seen in the plays of lines that mark out every piece in the collection, from the dresser and bedside tables via the headboards to the wardrobe doors and mirrors. Cocò is a benchmark, to which no copy can come close.
Bed
SOGNO is a modern padded bed cover of eco-leather that brings a personal touch to your bed and enhances the style of your room. This bed is compatible with Queen size mattresses. Now, let yourself slip into the arms of Morpheus!
W.185 cm / 72.83 in - D.202 cm / 79.53 in - H.124 cm / 48.82 in.
Dresser and Nightstands
With a dresser adapted to your needs and your space, you don't have to turn everything around every morning to find your socks. Our SOGNO - RTL Dresser is coordinated with other furniture of the bedroom or living rooms and available in different finishes as well to fit in anywhere.
About the bedside tables, you can affix a book, a bedside lamp or a alarm clock to it, its drawers give you extra storage for overnight essentials out of sight and within easy reach.
Because every single detail counts, the structure and the drawers' fronts are made of 20 mm-thick particleboard, the floral patterns applied to the drawers' fronts are painted in white or cachemire Tecnowood color.
The sides and the bases of the drawers are 100% birch wood, FSC certified and formaldehyde-free natural water colors.
The opening is characterized by drawers with total extraction through self-retracting guides Blum Motion allowing silent and effortless opening and closing of your dresser and bedside tables.
Dresser: W.134 cm / 52.76 in - D.65 cm / 25.59 in - H.85 cm / 33.46 in
Nightstand: W.60 cm / 23.62 in - D.45 cm / 17.72 in - H.47 cm / 18.5 in
Wardrobe
SOGNO is a wardrobe with two sliding doors with smoked and clear mirrors, with 2 shelves, 3 customized RTL aluminium hanger rails, 1 internal three-drawer unit. The drawers sides and bases are made of birch plywood, with cushioned closure. The structure is entirely made in honeycomb, 40 mm-thick for the outer sides and internal shelves and 25 mm-thick for the top, the base and partitions.
The 25 mm-thick doors are equipped with two internal steel tie-rods, in addition to the cushioned closure and opening. The shaped mirrors are in bronze and clear finish.
W.287 cm / 112.99 in - D.66 cm / 25.98 in - H.255 cm / 100.39 in
Mirror
With LED and Swarovski crystals.
W.109 cm / 42.91 in - D.4 cm / 1.57 in - H.77 cm / 30.31 in
Handcrafted furniture - Made in Italy.
No customer reviews for the moment.